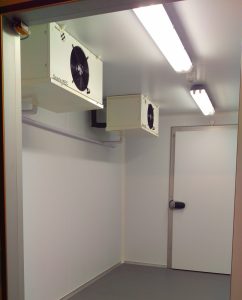 Our extensive range of modular cold rooms are suitable for many applications including food storage, butchery, floristry, pharmaceutical and mortuary applications, to name but a few. The design of our modular rooms means that they are extremely adaptable and can easily be extended as your storage requirements grow, but with minimum disruption to your business.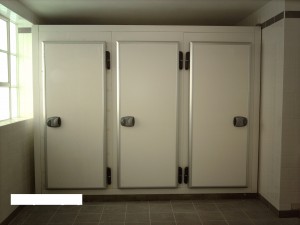 As with the Mini room range, an insulated floor is optional which can be finished in non slip polyester or with aluminium plate for heavier traffic. A wide range of doors are available including single and double leaf hinged, or sliding, the sliding option can be useful particularly where space is limited. With the ability of being able to add multiple doors or hatches to these rooms, they are ideal for use as mortuary fridges.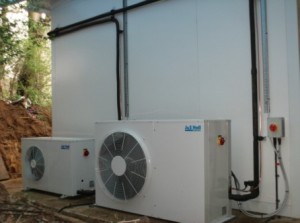 By using internal partition walls, we are able to create dual or multiple compartments for use as fridge/freezers, or to separate high and low risk areas in food production or under laboratory conditions. Double glazed windows and doors can be installed to allow for viewing or display purposes.
Please call one of our sales team or use the enquiry form below.