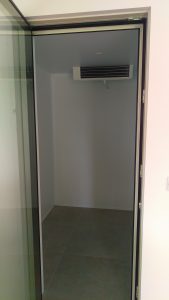 The domestic walk-in fridges are ideal for those that love to create in the kitchen, whether your catering for parties or a group of friends, storage space won`t be a problem with these rooms. Ideally suited for large families, the rooms can be built to almost any size and shape cut to fit the space available.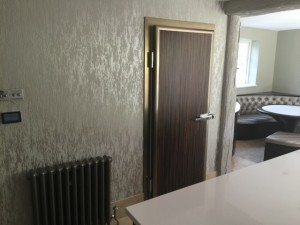 A selection of doors are available to suit most tastes, from the commercial looking Anodised Aluminium framed to the sleek brushed Aluminium in "champagne". Also available in Stainless steel and even glass with a choice of clear or opaque finishes. The solid doors can have Laminates or sheet metal bonded to them, or sprayed to a colour that compliments the surrounding rooms design.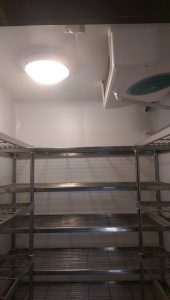 With a variety of shelving options, you can tailor the look to suit your needs and taste. Including items such as shelf dividers, bottle racks and trays. Supplied in materials such as Stainless steel, Chrome and nylon coated.
The cooling equipment is quiet and easy to clean, and the rooms all have an LED light with a pir timed sensor to control it.
Please call one of our sales team or use the enquiry form below.